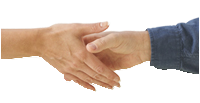 Let us display and sell your quality items for you.
Consigning with Clearing House is the easiest way for you to sell your fine furniture and accessories. We specialize in attractive furniture, china, sterling, crystal, glassware, lamps, antiques, fine jewelry, paintings, small rugs, and similar quality items that will sell for at least $20.
Information on the resale of your fine furniture and accessories:
Bring your smaller items into Clearing House any time during our business hours (Monday - Saturday 10-4). Please be sure that each item is cleaned and polished. Also note that we cannot accept items with breaks, chips, stains or dirt. We maintain a strict policy regarding the integrity of items to ensure the best quality for our customers.
Large furniture items are regularly sold at Clearing House. If you are interested in consigning your large pieces, please either bring a photo of the item to the store or send a photo to clearinghousesouth@gmail.com. This way we can discuss pricing and determine whether there is space currently available. When it is time for delivery of your large items, please be sure to bring along help to move them into the store. We are happy to recommend names of local reputable movers.
Small items Please be aware that we display them on a first come first served basis. If there are items that we cannot accept that have been dropped off, they will be donated unless you advise otherwise. Small items should be wrapped carefully and boxed.
Things that we do not accept
Through our years of experience with furniture and home accessory resale we know that some types of items do not sell. We are not able to accept items that will not sell or items with which we are currently overstocked. Click here for a list of the types of items we do not accept.
Pricing: Prices of items for sale at Clearing House are set considering several criteria, including the age and history of the item, as well as our own experience and knowledge of the market.
There is no registration fee with Clearing House. The consignor will receive 60% of the selling price of any item that sells for $40 or higher and 50% of the selling price of any item that sells for less than $40.
Markdowns: If an item does not sell within the first 30 days then the price is reduced by 15%. The item will be marked down by another 15% after 60 days then again after 90 days.
Items that do not sell after 90 days: If your item does not sell after 90 days you should pick up the item within the following month. Items in stock for more than 120 days will be donated. Please be advised that this will happen without further notice or payment to the consignor.
Receiving Payment: Amounts due to consignors that are $20.00 or more will be available on the 10th day of the month following the sale of the item. Consignors may either pick up their check or leave us a self-addressed stamped envelope.