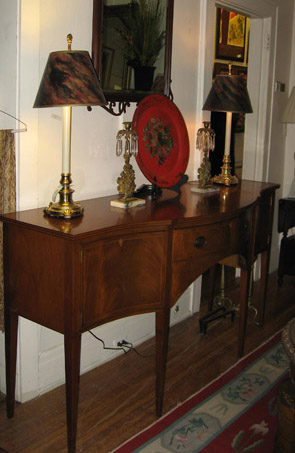 Shopping at Clearing House
At Clearing House you will find quality home furnishings at a fraction of the price you see in retail stores. We stock a wide assortment of fine furniture, antiques, and smaller items every home needs. Come in today to find a special treasure.
Prices of items sold at Clearing House are based on our in-depth knowledge of the market for similar items. This is especially true for unique older pieces and antiques. Attractive, quality items are our specialty. We maintain a strict policy regarding the integrity of items to ensure the best quality for our customers.
SALE PRICES:
Once an item has been in our store for 30 days the price of the item is reduced by 15%. The price is reduced by another 15% after 60 days and once again after 90 days.
Clever shoppers stop by regularly, since many pieces are one-of-a-kind, and our inventory changes daily.